There is a story from the past that makes this point very vividly.
A policeman comes across a man searching for something under a street lamp. He asks him "what are you looking for?"
The man relieved to have help replies "My keys!"
The policeman joins the search getting on his knees and mapping the space near the map for any sign of the keys.
After some searching the policeman finds nothing and further questions the man "Where did you drop them?"
The main replies "Over there by the car"
The policeman is taken aback. "Over there? Then why are you looking here"
The man counters matter of factly "Oh! It's dark over there so I came over here because there is light"
This silly sounding story is actually a very clear depiction of what happens to us on the spiritual quest. We start by looking unsure of what we're really after. We know what we have isn't it. We think we'll know it when we see it. And we think we have seen it. Glimpses of it. We presume naturally the glimpse is but a taste of what is actually there.
Samples aren't the real thing
We've seen samples before after all. They are hand out by vendors at the food court in the mall. We try them and decide which meal to have for lunch.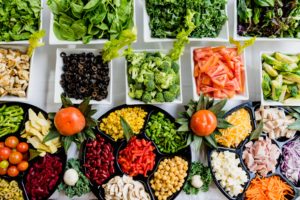 In the same way we seem to get glimpses in our spiritual practice that seem to confirm what we're after. We know it when we see it.
But we miss something simple. These glimpses seem not to last. And we assume that one day this will last. It does seem like the last really deep retreat did in fact deepen us.
Why did I lose it again? "Oh! I came home and got caught up in work. Sigh. If only I could have stayed somewhere else before I came home". That might have given me more time to integrate the insight that I spend 7-days in retreat cultivating.
But is this interpretation in fact accurate?
what is it that you're looking for?
Maybe an answer appears: "oh enlightenment"
Ok what is enlightenment?
"umm. I don't know. For everything to make sense. For there to be peace in my mind"
"I saw one once," said Piglet. "At least, I think I did," he said. "Only perhaps it wasn't."

"So did I," said Pooh, wondering what a Heffalump was like.

"You don't often see them," said Christopher Robin carelessly.

"Not now," said Piglet. "Not at this time of the year," said Pooh.
So let's make a list of what "it" will look like when you get there?
I'll know it when I get there
It'll be different than it feels right now
What else?
The answer you get is based on the question you ask. If you're asking the wrong question then it's quite possible you'll get the wrong answer.